This summer we're taking the Cameo outdoors to the grand setting of the gardens of Jupiter Artland.
Arrive from 7.00pm to enjoy the last of the evening sun with a fantastic range of drinks from our pop-up bar, including draught beer!
The film will start around 9.00pm – as soon as it gets dark. Before the film there will be entertainment in the form of garden games and our very own film quiz – prizes will be up for grabs!
The screenings take place in the open, feel free to bring along blankets, cushions or small picnic chairs – however, these must be placed towards the rear of the grass area.
This is a licensed event and we will have a fully stocked bar on site. We cannot accept any alcohol brought in from outside. Cash and card payment will be accepted.
Check out the listing below for this summer's Outdoor Cinema line-up.
Enjoy the show!
---
The Greatest Showman (Singalong!) [PG]- Friday 24 May
The Greatest Showman is an original musical inspired by the life of P.T. Barnum, starring Hugh Jackman. Barnum was a visionary who rose from nothing to create the "Greatest Show on Earth," a spectacle and celebration of his larger-than-life imagination that captivated audiences around the globe.
This screening will be a special singalong event, so get ready to sing your hearts out to the beautiful melodies from the film!
Book tickets
---
Isle of Dogs (Dog Friendly!*) [PG]- Saturday 25 May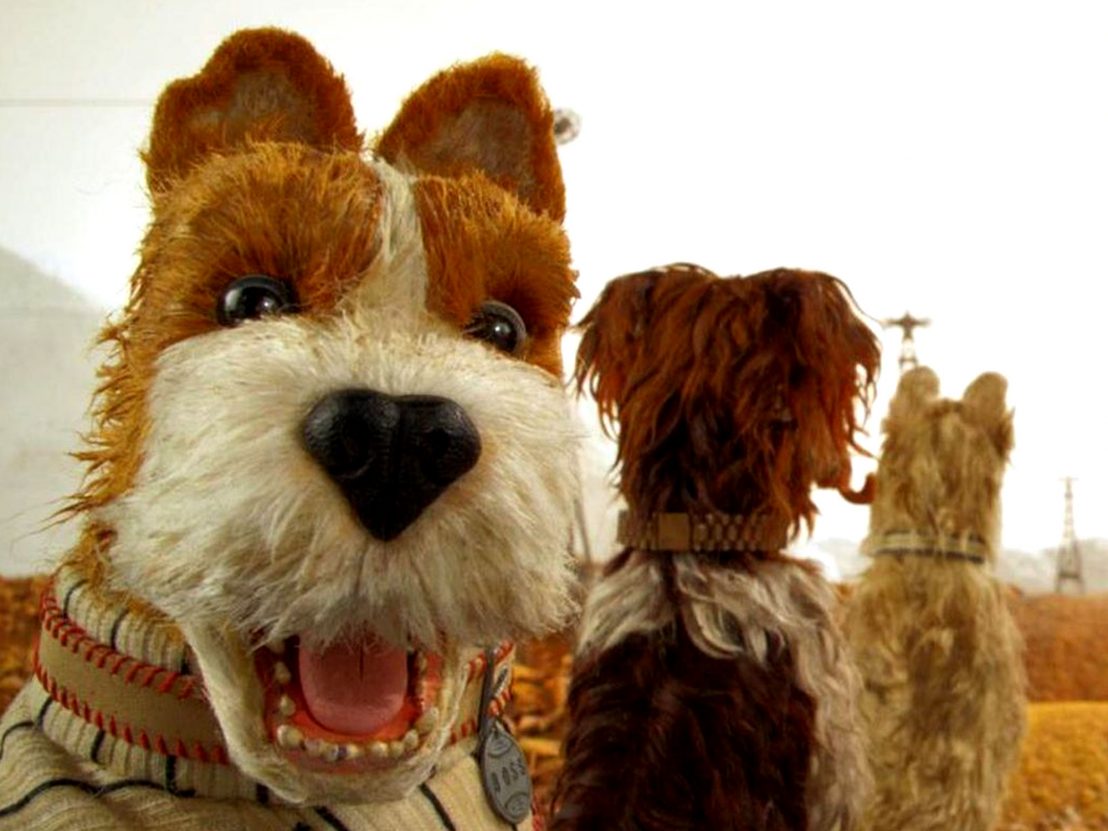 Isle of Dogs is a 2018 stop-motion-animated science-fiction adventure film written, produced and directed by Wes Anderson. Set in a dystopian near-future Japan, the story follows a young boy searching for his dog after the species is banished to an island following the outbreak of a canine flu.
This screening will be a special dog-friendly event to coincide with Jupiter Artland's Dogs Love Art Too day, so bring along your furry friends for a night out at the flicks!
*Picturehouse Cinemas Ltd is not responsible for pets or pet's actions. The pet owner agrees to indemnify Picturehouses from any liability, loss, cost, damage or expense including legal fees which Picturehouse may suffer or incur as a result of an claim which may be made by any person arising out of the actions of a pet or its owner.
Book tickets
---
Trainspotting [18]- Sunday 26 May
Set in Edinburgh, Scotland, the story follows the trials and tribulations of Mark Renton and his extended group of colourful friends as he tries to "choose life" away from heroin abuse.
Book tickets
---
Terms and Conditions: No Members' free tickets. No dogs excluding 'dog-friendly' specific screenings. No smoking or vaping. Picturehouse Outdoor Cinema is a fully licensed event; strictly no alcohol purchased from outside is permitted at any site. Some sites are also catered (check descriptions when booking) and no hot food purchased outside is permitted either. Entry is on presentation of a booking reference code, e-ticket or printed ticket. Only if a film is cancelled or terminated will refunds be made. In the event of a cancellation we will endeavour to contact all ticket holders as soon as possible. Picturehouse Terms of Admission apply